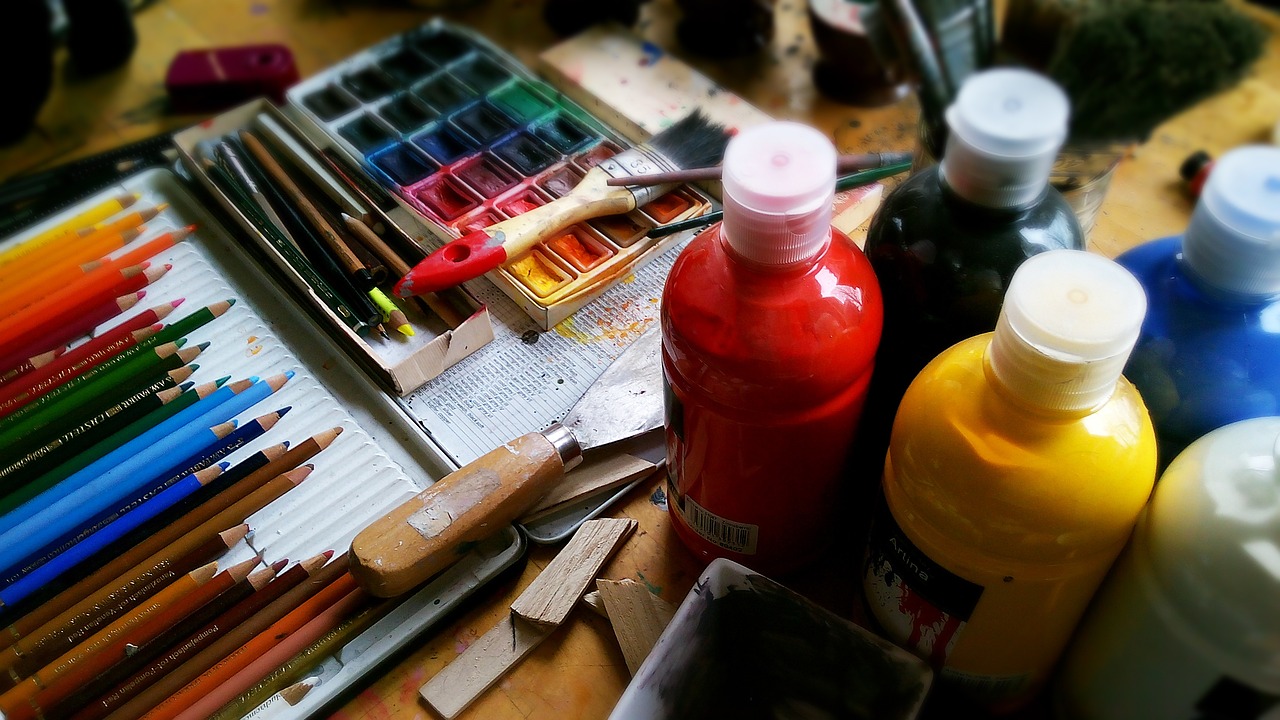 Watercolor Painting Tutorial for Beginners
Watercolor Painting Tutorial for Beginners: A Step-by-Step Guide
Painting with watercolors has been around for centuries and experienced artists have created beautiful artworks using the technique. Now, you can learn how to paint with watercolors too, thanks to these simple tips that will guide you through your first painting from start to finish. By the end of this watercolor painting guideline, you will have fair ideas on how to draw beautiful artwork ready to display in your home or give it as a gift to someone special.
What is the best way to learn watercolor painting?
There are several ways to learn watercolor painting, but the best way may be through free online watercolor tutorials. These tutorials can provide you with step-by-step instructions that will help you create beautiful paintings. In addition, free online watercolor classes for beginners can also be a great way to learn more about this type of painting. Free beginner watercolor lessons offer another alternative to those who prefer the idea of receiving personalized instruction. Digital school online is another option if you want to receive training from an instructor from the comfort of your own home.
There are a lot of talks these days about the importance of choosing the right colors when it comes to painting in watercolor. Artists discuss things like pigment numbers, differences between brands, and trying to find the perfect mix of hues to create their dream palette. If you're a beginning watercolor artist, you might feel a bit lost, but I'm here to break it down for you. It doesn't have to be so hard!
Skilled artists have shown they can create a full rainbow of beautiful colors by only using 3 hues. The limited 3-color palette lends harmony to the paintings and everything blends together perfectly. The most versatile three-color limited palette is going to include the three primary colors i.e. - red, yellow, and blue. Choosing the right red, yellow, and blue for your limited palette is the part that makes the project more exciting because the results will vary significantly depending on the temperature of each color.
How to deal with mistakes
Once again, the dreaded reputation for being unforgiving in watercolor painting is largely false, with different options available to alter the painting for better or worse, including blotting the wet paint, removing it once it has dried, and even including happy accidents by erasing them with a Magic Eraser.
The materials needed include – Tissues paper, absorbent sheets, Q-tips, tangle tweezer brush, sponge, magic eraser, artist's tape, rinse items, coarse sandpaper, scissors, soft pastels, colored pencils, and ink.
When you first start painting with watercolors, it can be difficult to create depth and dimension in your work. But with a little practice, you'll be able to produce beautiful, layered paintings that have a sense of depth. Here are five tips to help you create depth in your watercolor paintings -
1) Try adding one color at a time instead of layering many colors at once as they will have a tremendous effect on the outcome.
2) Use the wet-on-wet technique, which means applying one color over another before the paint dries.
3) To create shadows, use a darker color than you used at first. To create shadows use dark colors like blue or black.
4) Experiment with different types of paper--it's not just about picking up whatever is cheapest at the store. Different types of paper hold different amounts of water and react differently to paint, so this is something worth experimenting with.
5) Be patient! Remember that you don't have to create an entire work in one sitting. Take breaks, and come back to your painting later.
Adding highlights and shadows
One of the best ways to make your paintings pop is by adding highlights and shadows. After applying a layer of paint, use a paper towel or cloth to remove some paint from your brush to create lighter colors, then dab this brush onto an already wet area on the painting. For example, if I wanted to add more light coming from the sun, I would take a bit of white paint off my brush onto a wet area of the painting. When it dries, it will look like sunlight! You can also use a free online watercolor tutorial to help guide you through painting lessons.
These are sites where students can learn about different techniques while taking classes without having to leave their homes!
Can I teach myself watercolor?
Yes! There are many great free online watercolor tutorials and classes available. You can also find digital schools online that offer watercolor courses. Mapping out a painting is an important part of any artwork and a good watercolor painting tutorial will always include this step.
It's not that hard to learn how to paint using the principles of watercolors, but it does take practice so be patient with yourself!
Everyday Watercolor: Learn to Paint Watercolor in 30 days by Jenna Rainey